Japanese food has become one of the favourite cuisine for Penang people as we can see there is more and more Japanese restaurant open in Penang, big name such as Sakae Sushi which open more and more branch in Penang and the newly open Sushi Tei and Sushi Zento in Gurney and Precinct 10. Why Japanese Food can be come so famous and easily accepted by most of the people because it dish flavour is pretty close to Chinese food, like my parent who like the Tepanyaki Chicken or Salmon that taste sweet and lot of kids like it as well, not to mention the all time favourite Sashimi, as the transportation getting more advance we get to eat much more fresh raw seafood which is heavenly good taste and texture.  Not to mention that we eat Japanese food at least once a week, we just love Japanese Food.
Here it come the Best Japanese Food Restaurant that voted by our Facebook Fans, the result is kind of expected and it pretty close to our prediction. By the way, the questionnaire is still available to answer feel free to cast your vote and we will update it here from time to time.
Here go the result.
Edo Ichi Japanese Cuisine voted as the most favourite Japanese Restaurant follow by Sakae Sushi and Azuma. Aji Noren voted 4th place follow by 5th place Tsuruya, Sushi King come to 6th place, 7th place is Kirishima, Nippon Yataimura, Miraku, Sushi Tei and Sushi Zento filling up the rest of the slot.
Edo Ichi Japanese Cuisine It been some time since my last step into Penang Island Plaza Tanjung Tokong which is under renovation right now, since Strait Quay is just nearby I believe they will regain the popularity like before and we do hope to ....more

Sakae Sushi We are glad to be invited by Sakae Sushi to attend blogger event at 1st Avenue, it located at 4th floor and honestly we doesn't know it located there after so many visit to 1st Avenue Mall. Sakae Sushi recently upgraded to Ipad interactive menu which gave a much more styling look, save more space and much more user friendly. The trend today is Ipad, Ipad, Ipad and Ipad, it is so convenient...more

Azuma Queensbay Mall It been quite some time since our last visit to Azuma Japanese Restaurant, in my memory Azuma is premium Japanese Restaurant but after renovation they turn to more affordable price. Let see whether the move to cheaper price going to food degradation or…more

Aji Noren Japanese Restaurant You can simply find a Japanese Restaurant somewhere in Penang, it just located anywhere, anytime to serve your hungry stomach. Aji Noren Japanese Restaurant is located around Tanjung Tokong, shop lot opposite Island Plaza. Nice environment in Aji Noren, decorated with a lot...more

Tsuruya Japanese Food Restaurant We are heading to Chikuma located in Sunway Tunas for our dinner but too bad it close, so we head down to Tsuruya which located at i-Avenue. This shop has been around for quite some time but we never has chance to visit it, or I should say we don't realize of it exit...more
Sushi King Countless time visit to Sushi King, we are regular customer as she is loyal supporter for many years. Even though some complain their food quality drop but we know what to ordered and always get the best out from Sushi King but we have miss out one dish since day 1...more

Kirishima Japanese Restaurant Cititel Penang. No Review yet, stay tune for our visit to this restaurant sometime in future.
Nippon Yataimura Queensbay Mall Nippon Yataimura Burma Road has been closed down, you can find another branch in Queensbay Mall.This is our second time to visit Nippon YataiMura which located at Burma road, on our first visit we never know that they are famous for Spicy Soup Ramen which you can choose different level of spiciness. Nippon YataiMura has gone through a series of renovation as previously they have table partition but seem like that has been taken down and move toward open space, we...more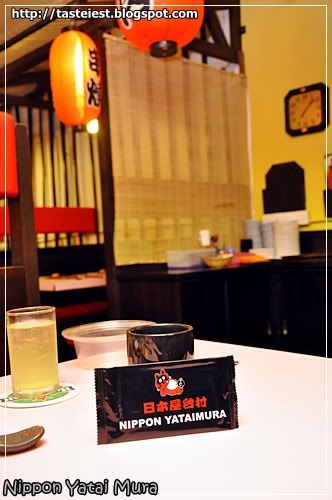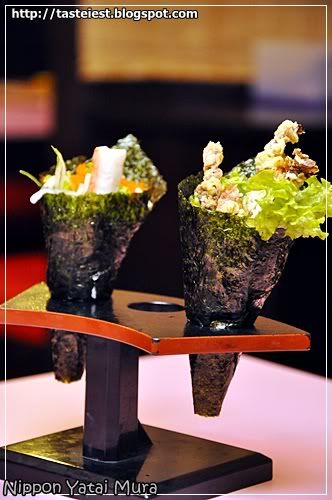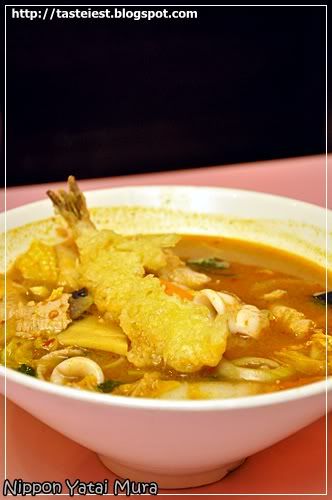 Miraku Japanese Restaurant, G Hotel. No Review yet, stay tune for our visit to this restaurant sometime in future.
Sushi Tei Gurney Plaza Good News to Japanese food lover, Sushi Teh is landed in Gurney Plaza (actually it been sometime just that we recently try it). We try Sushi Tei at Pavilion KL before and has good impression toward this restaurant. Soft Shell Crab Maki, soft shell crab is kind of cold and not crispy but....more

Sushi Zento Precinct 10 Sushi Zento is a newly open Japanese restaurant located at Precinct 10, we decided to celebrate our valentine in this new restaurant hoping to bring back sweet memory. We made our reservation few days ahead to avoid disappointment and indeed we make the right...more

Kuchi Japanese Restaurant, New World Park We are glad to be invited by Alex, Kuchi Japanese Restaurant owner to review their food, as well we like to thanks Willy from 寂寞教室 to coordinate for this invited review. Alex grown up from a fisherman world where he own a boat that catch fresh seafood and serve in restaurant. Unfortunately during our visit their signature dish octopus and crap sashimi was not available, octopus...more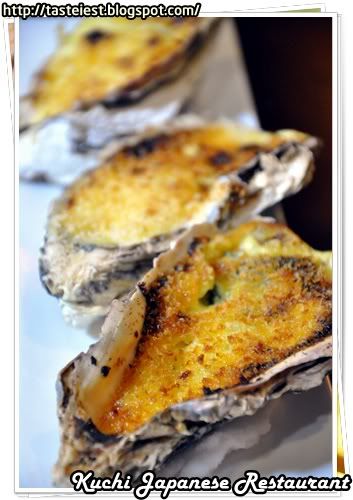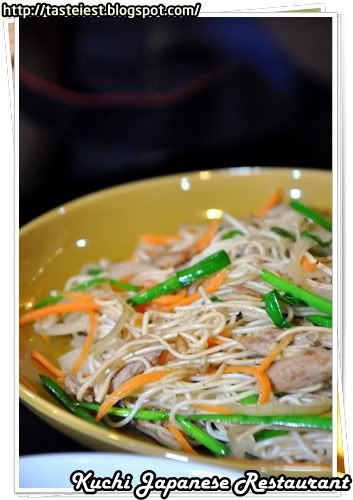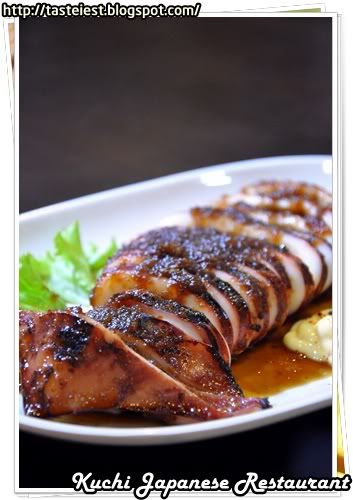 2012 Oct added Japanese Restaurant
Waka Japanese Restaurant located inside Bayview Hotel, I believe it has been established for quite some time but we just know it recently, the restaurant has a very Japanese feeling decoration. We read some negative feedback on this restaurant buffet dinner but we are not going after it buffet instead we go for bento set meal...more

2012 Nov added Japanese Restaurant
Goku Raku Ramen is newly open Japanese Food Restaurant at Gurney Paragon, Goku Raku Ramen specialty is their Horikiri Style ramen which discovered by Ramen connoisseur, Mr. Teruhisa Shimizu. The shop in Gurney Paragon hide far end from the entrance of Gurney Paragon equip with a big sign board and floor-to-ceiling windows...more

2013 Jan added Japanese Restaurant
Matsu Japanese Restaurant located inside Lone Pine Hotel offering authentic Japanese food, the restaurant is pretty unknown to people since it hide inside the hotel and not many people know about it existence. I would like to take this opportunity to share with you all the hidden gem. Matsu is a Japanese word mean "Pine" which extracted from the hotel name "Lone Pine Hotel", it as well the only Japanese Restaurant along Batu Ferringhi which perfectly cater the need of Japanese tourist around this area... more. Read our 2nd Visit to Matsu Japanese Restaurant here.

Matsuki Restaurant is a Japanese Restaurant that served authentic Japanese food, it located in a big bungalow along Cantoment Road. The restaurant doesn't look to be attractive as the building and signage is old and color fade out. We worry the about the cleanliness, food variety and food quality since we do not have much confidence but no matter how we need to try once and since it been established for so long it must be a reason why it still here.
2013 April added Japanese Restaurant
Isaribi Tei Japanese Restaurant is located at Jalan Chow Thye which is quite hidden as it not easily spotted from the main road instead you have to drive into the small road to get into this restaurant. You may park at the food court at the back of the restaurant and claim back parking fees. The restaurant is very old style where most of the table and chair are wood, surrounding decoration are made from wood as well while at the back got a small garden. I like the ambiance very much as it make us feel relax and enjoy.

2013 August added Japanese Restaurant
Waka Japanese Restaurant Bayview Hotel  is located at Bayview Hotel operated by Mr and Mrs Andrew, Mr.Andrew is professional in F&B field where he previously working in Rasa Sayang Waka Japanese Restaurant but due to restructuring of Rasa Sayang hence he leave the company and together with a few stakeholder they setup Waka in Bayview Hotel, time after time other stakeholder also withdraw from Waka and now left with this lovely couple running the business.

2014 November added Japanese Restaurant
Menya Miyabi Japanese Restaurant Queensbay Mall Penang offering authentic Japanese culinary with Hokkaido traditional recipe. The restaurant is spaces and very comfortable, it has spaces table arrangement with wooden chair.
Sushi Zanmai Gurney Paragon Finally Sushi Zanmai open up it first branch in Penang and finally we put our foot into the restaurant after so many attempt, we try to visit a few time before but give up every time due to the long queue. Today we are also queuing but this time only 3 person in font of us so we willing to wait. They must be serving good quality of food to make people willing to queue, rarely see any restaurant that queue after into operation for few months.
Rakuzen Japanese Restaurant Gurney Paragon located next to Sushi Zanmai which both under the same mother company but Rakuzen price more expensive compare to Sushi Zanmai and serving something different as well.
Okomen Okonomiyaki and Ramen Japanese Restaurant specialized in Okonomiyaki and Ramen which is a newly open restaurant in Queensbay Queenstreet located just beside Taiwan Bull. Before this we try Okonomiyaki at Daimon Lowyat and we just love it so much.